'Profit From Our Experience'
Over 40 years experience in Sales, Marketing, Redesign, Negotiations, Agency and more!
Serving Macoupin, Madison, Montgomery, Greene, Morgan and Sangamon Counties.
REPRESENTING SELLERS AND BUYERS
INVENTORY IS LOW EVERYWHERE IN THIS AREA
AND
INTEREST RATES ARE STARTING TO GO BACK UP
Call us today to find just the right place
that will fit your needs.
Whether downsizing, up-scaling or
investing, we can take care of you and will
do it with your best interest in mind.
We offer BUYER AGENCY ~ which is
representing the BUYER to help you find
what you want and negotiate it to meet
your specific needs.
We can and WILL show you anything for
sale whether it be with another office or
with a For Sale By Owner.
You NEED represented to be protected.
Don't just ASSUME the agent showing you
property is representing you.
"Call us so that you KNOW you are represented "
OUR AGENTS
All licensed in Illinois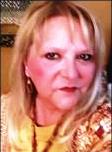 Brenda S.Allen,Managing Broker/REALTOR®
217-899-7136 Cell/Text firmfoundation@frontiernet.net

Rob Dwinnells,Broker/REALTOR®
217-851-7236 Cell/Text RealtorRobBroker@gmail.com

~ W E L C O M E T O F I R M F O U N D A T I O N S R E A L T Y ~
We are glad you stopped by to visit our website.
If there is anything you need that you don't find here ~ contact us !
Firm Foundations Realty is a full service real estate office. We represent buyers and sellers in their real estate transactions.
We can be your Buyer Agent, Seller Agent, or both at the same time, making us a Dual Agent.
We offer a service called 'Redesigning YOUR Home to Sell'. We can do this simple or get very detailed. You decide.

Our office deals in residential (multi-family and single family dwellings), buildings, farm land, hunting ground and vacant lots.
We do a Market Analysis for our clients to determine the value of the property you are selling or the one you are buying. A Market Analysis is very similar to an
appraisal, it just isn't put on the same forms.
We belong to the Multiple Listing Service that is structured under Capital Area Realtors in Springfield, Illinois. This service enables us to give more exposure to
your property, provides us with all legal forms needed for accurate paperwork, and keeps us abreast of the latest news and changes in Real Estate. Other
agents who belong to this service can get into the MLS database and search for properties that meet their client's criteria and set up showing appointments
with us. It allows your listing to automatically go on nationwide websites including (but not limited to): www.zillow.com, www.realtor.com,
www.homescape.com, www.edgeio.com, www.hotpads.com, www.clrsearch.com, www.yahoo.com, www.vast.com, www.propsmart.com, and hundreds more
sites where Buyers can find your property from anywhere in the USA or abroad.
Our office belongs to the Illinois Association of Realtors (IAR) and the National Association of Realtors (NAR).
These organizations, including our local MLS ~ CAR, hold us to a strict Code of Ethics.
As a seller or seeker, you should know that the term REALTOR® identifies a licensed professional in real estate who is a member of National
Association of Realtors. Not all licensed real estate brokers and salespersons are members of the NAR, and only those are, can identify themselves
as REALTORS®.
REALTORS® conduct their business and activities in accordance with a strict Code of Ethics. Anyone who does not belong to the NAR can only be called an
Agent or a Salesperson.
Capital Area Realtors has a website that is easily accessed at www.seehouses.com where you can
look for properties for sale and get lots of other information.
They also have www.seebuildings.com where you can search for commercial properties.
FIRM FOUNDATIONS REALTY
Brenda S. Allen, Managing Broker/REALTOR®
17821 Coltallen Drive
Carlinville, Il. 62626
217-854-7247
All licensed in Illinois