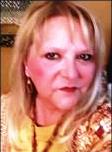 Brenda S. Allen ,REALTOR®
Managing Broker
ABOUT MANAGING BROKER/OWNER
Thank you for stopping in and checking my office website. If you need some help getting your
property sold, I "redesign to sell" so you can get top dollar! First impressions sell houses, just like
curb appeal. Call me today so you can see SOLD in your yard.
I am a seasoned agent with local commitment.

When I represent you in a Real Estate transaction, it is more than business to me. It is a relationship that is formed of trust and dependability. I
value truth and honesty and find that people today are tired of all the tricks and gimmicks used in selling. My clients have found my approach
refreshing in a world that is so full of dishonest gain. Clients coming in from out of the area deserve honesty and I guarantee that I will give them
top notch treatment in their relocation. My experiences in life make me a seasoned Agent, not one just full of textbook knowledge.

*
Explaining details while giving understanding with honesty and fairness,
* Knowing market values being a deputy property tax assessor for 8 years prior to being a REALTOR® since 2000,
* Strong in negotiations, being a Paralegal since 1993 & Corporate for our Trucking Company for 8 years, helping clients
locate discovery docs for trials as well as understanding legal procedures and presently assisting clients with their Attorneys,
* Being a business owner for 40 years,

* Going the extra mile while being ethical every step of the way,

* Helping to build firm foundations that will last a lifetime,

* Leaving a trail of satisfied customers


Remember I can show you anyone office's listings. If you don't find what you are looking for here in my listings, I can still represent you as
your Buyer Agent. You have a right to representation by an agent of your choice. Click on my 'Property Listings' or 'All MLS Listings' and see
what is for sale and give me a call, text, or email anytime!

As always, thanks for putting your trust in me.

You will find my Agents very dependable, hard working, and willing to go the extra mile. I wouldn't have it any other way - a few good Agents
beats a room full of Agents that don't have the same moral and ethical values that I do any day!

Check them out on their pages!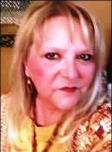 Hope to hear from you soon!
~ Brenda

FIRM FOUNDATIONS REALTY

Brenda S. Allen, Managing Broker/Owner/REALTOR®
17821 Coltallen Drive
Carlinville, Il. 62626
217-854-7247
firmfoundation@frontiernet.net

All licensed in Illinois