Rob Dwinnells aka Realtor Rob ~ Broker/REALTOR®
217-851-7236
RealtorRobBroker@gmail.com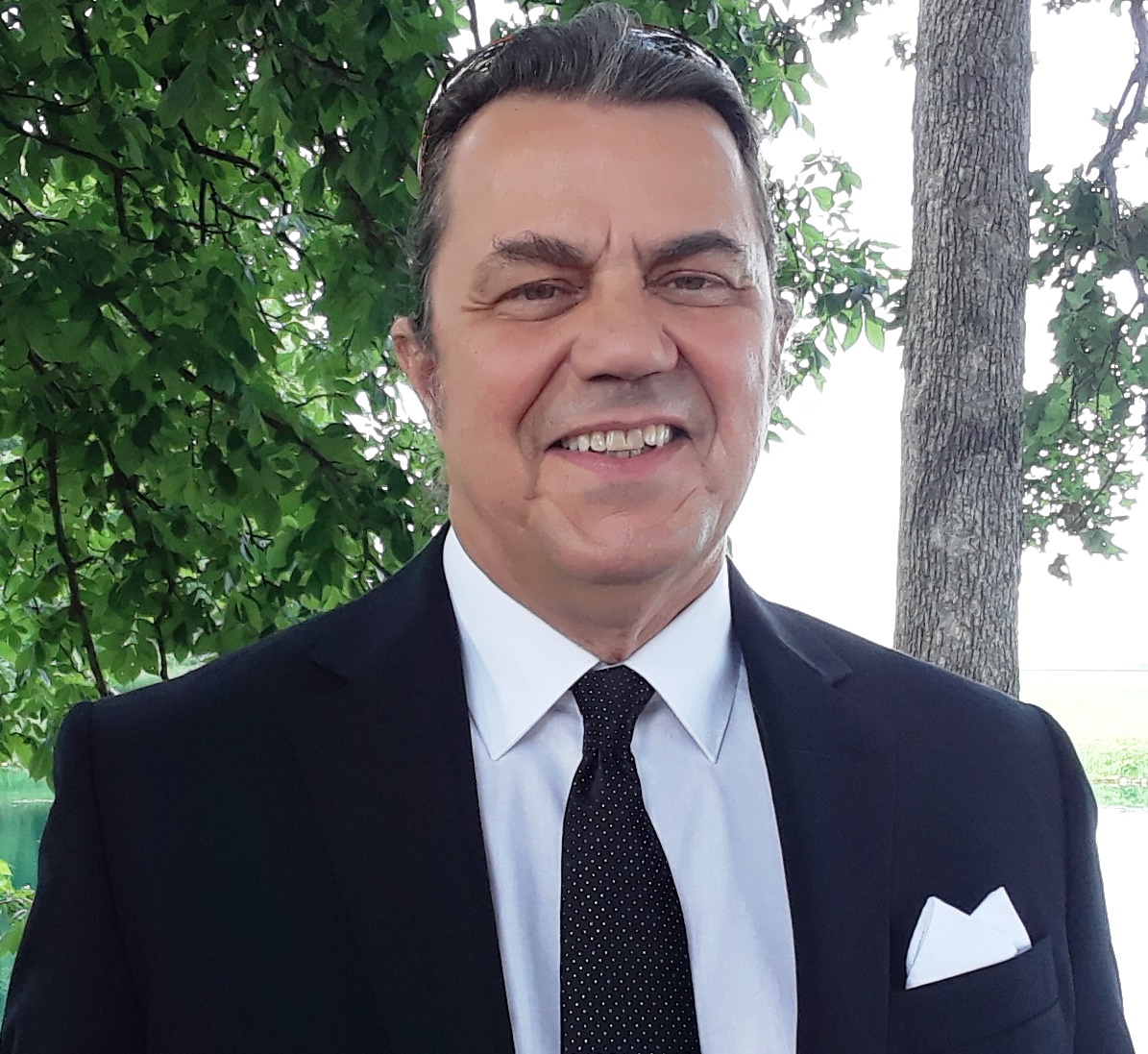 FIRM FOUNDATIONS REALTY added a new agent last week coming to them from Sarasota, Florida (April 24, 2018)

Rob Dwinnells aka Realtor Rob, graduated from Virden High School and looks forward to reconnecting with people in the area
that he knows. He attended Lincoln Land College studying Accounting and was in Business Management for 15 years in
Florida. He was the founder of Dwinnell's Menswear, Inc. in Bradenton, Florida, as well as, The Village Surf Shop in Siesta Key,
Florida. Rob also owned and ran Turtle Clan Construction for 20 years where he actually designed and was a carpenter.
Brenda S. Allen, Managing Broker, of Firm Foundations Realty says, "Rob brings a robust confidence to my office with his
experience in marketing and sales . His experience alone puts him upfront for my clients in many ways. He has that natural
ability to see what can be done to a property to make it attractive with him having worked on homes in Siesta Key, Longboat
Key Islands and Sarasota, Florida. I have no doubt people will want him to serve them."
Rob Dwinnells said he decided to become a real estate broker because of his extensive background in Customer Service,
Sales and Marketing from the stores he owned. " I also felt my construction background would be very advantageous in
assisting prospective Buyers and Sellers on both sides of the table. I feel strongly about the importance of the fiduciary
responsibility of myself to my clients/customers that would include a relationship of trust, confidence, care, obedience,
loyalty, disclosure, accountability and, of course, confidentiality." Rob goes on to say with a smile on his face, "I want people
to know that I am a FULL TIME Agent that will work hard for them. I don't have another job that I have to split my time with. I
can show your house when I get calls instead of putting them off for when I am available from another job. I can help them
find financing, help them get their property ready to show so prospective buyers will say 'YES, I want to see that'. I need that
sale, this is how I make my living."
Rob has become a member of the Multiple Listing Service through Capital Area Realtors in Springfield as well as a member of
National Association of Realtors and Illinois Association of Realtors. Allen states that these memberships allow her Agents to
be Realtors® which holds them to a strict code of ethics and allows her office to put their Listings online on sites that are
proven and governed to put on ONLY truthful information. Allen says, " all sites out there now days have not been given
authorization to include the listings they post but have taken them from other sites giving false information. We want our
clients to have the best service possible. That's why it costs us to join CAR but it pays our clients at the same time. I look
forward to training Rob and watching him bring in satisfied clients."
Rob will be working the Counties of Macoupin, Madison, Montgomery, Jersey, Greene and Sangamon. Give him a call, text or
email to get an appointment set up.
Brenda and Rob redesigned this property with Brenda doing the design and Rob making it happen: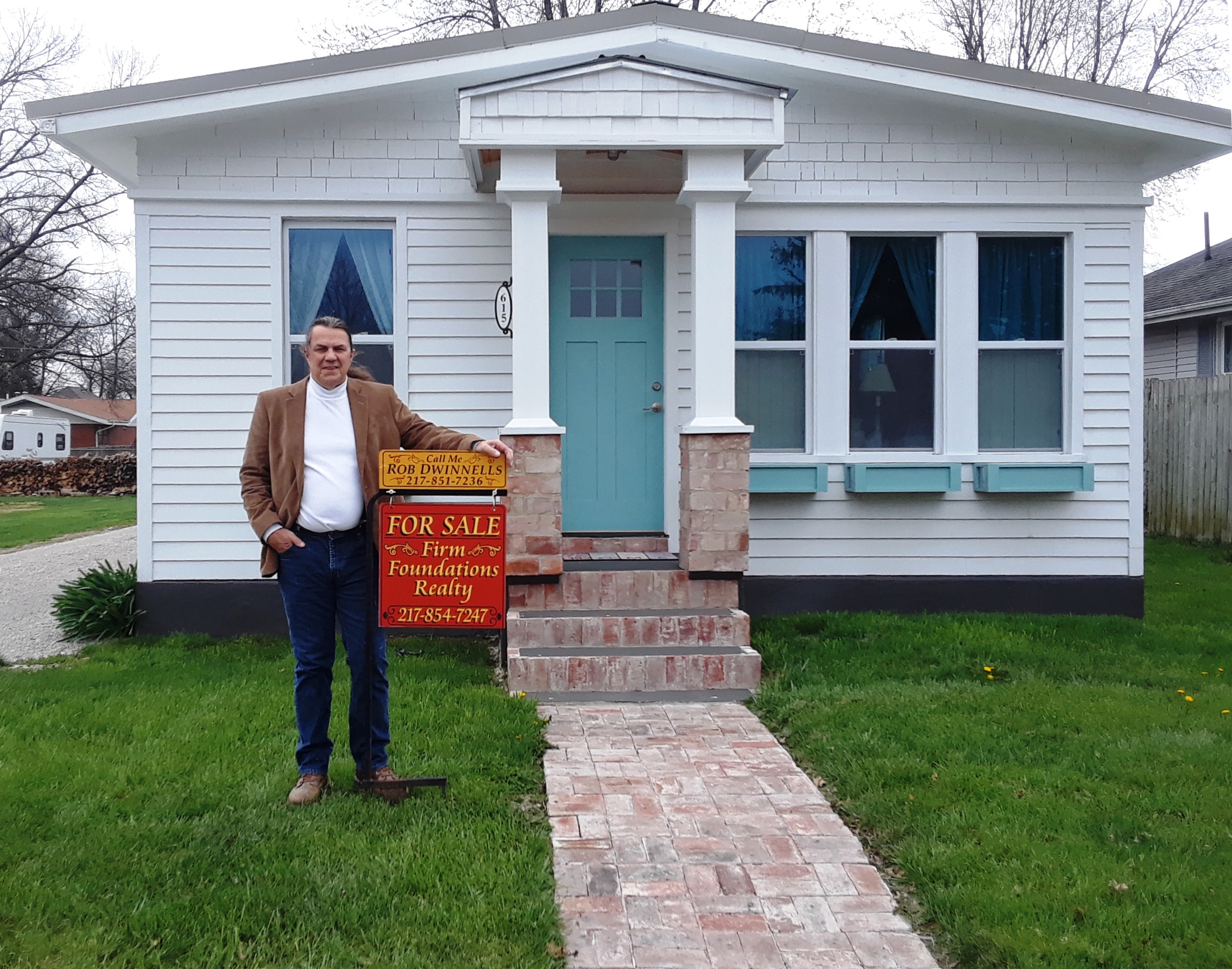 Let me put one of these in your yard...
so that you can see this one in your yard!

"Help me help you ~ together we can make it happen"
Read article here:
http://enquirerdemocrat.com/dwinnells-joins-firm-foundations-realty/
04/24/2018