We need Agents who are self starters, dedicated, and detailed!
Call or email if interested!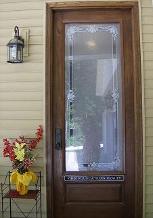 . . . with our Top Notch Customer Service,
Dedicated, Honest, Reliable, Realtors®,
who go the extra mile to give you the satisfaction you deserve when Buying or Selling Real Estate.
We don't limit you to 9-5 workdays, but we work evenings or week ends to get a SOLD sign in your yard and to get a Buyer what they need !
"OUTSTANDING AGENTS
OUTSTANDING SERVICE"
Call us today to find just the right place that will fit your needs.

Whether downsizing, up-scaling or investing, we can take care of you and will do it with your best interest in mind. We can and WILL show you anything for sale whether it be with another office or with a For Sale By Owner.
You NEED represented to be protected. Don't just ASSUME the Agent showing you property is representing you...

" CALL US so that you KNOW you are "

OUR AGENTS
All licensed in Illinois

Brenda S. Campbell,Managing Broker Realtor®
Dependable, Trustworthy, Reliable
217-854-7247 Phone/Fax
217-899-7136 Cell/Text firmfoundation@frontiernet.net Through wisdom is a house built; by understanding it is established.


Kim Boente, Broker/Realtor®
238 Bacon Street, Hettick, $115,000
Listing Agent ~ Brenda S. Campbell, Realtor® / Managing Broker
2 acres! 2 Bed, 2.5 Baths, 1400 sq. ft
125 Faye, Farmersville ~ $124,000
Listing Agent ~ Brenda S. Campbell, Realtor® / Managing Broker
3 Bed, 2 Bath, Approx. 1400 Sq. Ft.
YOUR LISTING HERE!
We are ready to list YOUR property and get it SOLD!
Contact any of our Agents today to let a Realtor® go to work for YOU!
FIRM FOUNDATIONS REALTY
Brenda S. Campbell, Managing Broker/Realtor®
17821 Coltallen Drive
Carlinville, Il. 62626
217-854-7247
All licensed in Illinois