We need Agents who are self starters, dedicated, and detailed!
Call or email if interested!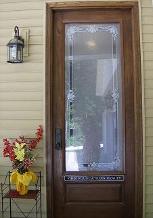 WE offer individual service. When you call our number, you'll get us, not someone's assistant or office staff. We will have all the information you need about your listing, not someone else. AND we will tailor our service to YOUR exact needs
. . . with our Top Notch Customer Service,Dedicated, Honest, Reliable, Realtors®, who go the extra mile to give you the satisfaction you deserve when Buying or Selling Real Estate.
We don't limit you to 9-5 workdays, but we work evenings or week ends to get a SOLD sign in your yard and to get a Buyer what they need !
. . . No franchise fees to a big company ruling over us is how we do it! We are with you start to finish helping you each step of the way looking out for your best interest. Isn't that what you deserve?
You've heard of 'Cream of the Crop' ~ well you just found it! Let us pamper you.
"OUTSTANDING AGENTS
OUTSTANDING SERVICE"
RATES ARE CREEPING UP. . .
and Economy is shifting! Now is the time to find that home you have always wanted! AND ~ it's time to get those properties on the market that you have been wanting to sell !
Call us today to find just the right place that will fit your needs.

Whether downsizing, up-scaling or investing, we can take care of you and will do it with your best interest in mind.

We offer BUYER AGENCY ~ which is representing the BUYER to help you find what you want and negotiate it to meet your specific needs.We can and WILL show you anything for sale whether it be with another office or with a For Sale By Owner.

You NEED represented to be protected. Don't just ASSUME the Agent showing you property is representing you...

" CALL US so that you KNOW you are "

OUR AGENTS
All licensed in Illinois

Brenda S.Allen,Managing Broker Realtor®
Dependable, Trustworthy, Reliable
217-854-7247 Phone/Fax
217-899-7136 Cell/Text firmfoundation@frontiernet.net Through wisdom is a house built; by understanding it is established.


Kim Boente, Broker/Realtor®
607 W. 2nd South Street, Carlinville, $60,000
Brenda S. Allen ® Managing Broker 217-899-7136
Move in ready! Updated Kitchen and Bath!
317 N. Charles, Carlinville $75,000
Brenda S. Allen ® Managing Broker 217-899-7136
Charming with built-ins and French Doors!
820 Prairie Street, Carlinville, $64,900
Kim Boente Broker/Realtor® 217-473-5714
Charming starter or retirement home!
625 N. Broad Street, Carlinville $110,000
Brenda S. Allen ® Managing Broker 217-899-7136
Great spot for a business with high traffic flow on Rt. 4 (Historic Rt. 66 ) through Carlinville!
731 E. Main Street, Carlinville $174,400
Kim Boente ® Broker 217 473 5714
Carlinville's 'Millionaire Row' ! A must see!
428 W 2nd South Street, Carlinville $84,900 ~ SOLD ALREADY!
Brenda S.Allen ® Managing Broker 217-899-7136
Curb Appeal on Corner Lot! Full basement with Family Room and Bar Room! Motivated Sellers!
531 S. West Street, Carlinville NOW REDUCED TO $699,000 with MOTIVATED SELLER!

Listing Agent ~ Kim Boente, Broker/Realtor® 217 473 5714
ESTABLISHED MAGNOLIA'S RESTAURANT ALONG WITH THIS BEAUTIFULLY CREATED BANQUET HALL in former church bldg. with 3 Suites set up for a Bed/Breakfast

Call Kim today for your private showing or any questions.
YOUR LISTING HERE!
We are ready to list YOUR property and get it SOLD!
Contact any of our Agents today to let a Realtor® go to work for YOU!
FIRM FOUNDATIONS REALTY
Brenda S. Allen, Managing Broker/Realtor®
17821 Coltallen Drive
Carlinville, Il. 62626
217-854-7247
All licensed in Illinois