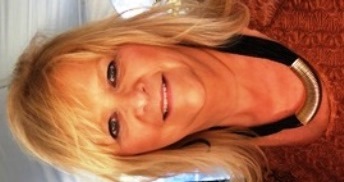 Brenda S. Allen, Managing Broker/REALTOR®
217-899-7136
firmfoundation@frontiernet
.net
225 W. Green Street, Virden $ 139,900
Brenda S. Allen, Managing Broker/REALTOR®
217-899-7136
Wisdom says 'get ready' with the uncertain times we are in, 'stock up'. Here is the perfect property for that in
small town living. Lot is 180x120 which allows for gardening of all kinds. Owners used property as an urban
homestead- keeping chickens & bees (see concrete pads in back yard for hive boxes)- various herbs & various
perennial plants grow on the property including: asparagus, rhubarb, hops, bergamot, May apples, Bluebells,
many kinds of mints, and a juneberry bush. They have a brand new water tank in the basement where
owners wanted a secondary water source, but never piped in the basement to the tank. Piping and plywood is
left to complete that. BEAUTIFUL HOME that has been well kept over the years. Good structure ~ A MUST SEE!
A few notes on 225 West Green Street in Virden from the Owner ~

Our home has given us so many memories over the years we were here.
We used property as an urban homestead- we kept chickens and bees (see concrete pads in back yard for hive box)- various herbs and
various perennial plants grow on the property including: asparagus, rhubarb, hops, bergamot, May apples, Bluebells, many kinds of mints,
and a juneberry bush. The water tank in the basement is brand new, we wanted a secondary water source, but never got it piped in the
basement to the tank. We are leaving the piping and plywood so you can finish.
Our mornings would start of course with breakfast being prepared in our kitchen where we didn't want for cabinet space or work areas
for that matter. One of us could be prepping at one counter while the other cooked in another area and not be in each other's way. The
pull out shelves made it handy for our children to reach and get to items needed. We loved the large dining area, too.
If someone needed to quickly iron a shirt for a meeting we could just pull down the ironing board inside one of the cabinet doors and also
stay out of each other's way.
The kitchen space proved itself while taking in our fruits and veggies from the gardens we all planted. Whether we canned or decided to
freeze things we did it together and felt good about a hard day's work. Lots of walks through that breezeway to freezer or frig. in our
garage.
Sitting on the deck in back watching birds and pollinators, migrating birds, local birds as well as butterflies was not only relaxing it was
educational.
Our children were homeschooled in the front west room that was also used for the office. It makes a good music room
Learning about plants took place outside and inside where I would hang plants for the winter on the stair landing where plenty of light
could be found. It was beautiful there, a cozy nook, too.
Fun times in the upstairs room right above the kitchen where there are skylights for natural light. With three walls of cabinet storage we
found many uses for this with holiday decorations, crafting items, games and books.
We varied uses of rooms with all we were doing. In our early years here the main floor bedroom was used for our master bedroom with
so many military uniforms to hang that huge closet was nice. Both bedrooms on the east side brought in the beauty of morning sun for
sure. The laundry room was never crowded and I loved the windows being there for natural light, too.
I liked this room too because the north door allowed us to come in from being outside and get to the deep laundry sink if needed, take of
dirty items and not carry it through the house. That half bath being there made it perfect for a convenient use and then back outside to
the back yard or side yard. Shooting hoops on the garage approach worked up sweat and thirst! Having two hoops made a miniature but
very usable 'court' and it was nice to be able to come into the breezeway for a cool drink.
We hope you will see all the possibilities here and fall in love with this property and make memories here, too.
Sarah Royer
I can help you find financing!
Call us if you are having a hard time getting something sold OR if you know your house needs help so it will sell!
We love what we do AND... we are full time AGENTS that have no other job responsibility taking our time from our clients!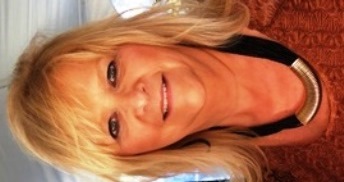 Brenda

FIRM FOUNDATIONS REALTY
Brenda S. Allen, Managing Broker/Owner
17821 Coltallen Drive
Carlinville, Il. 62626
217-854-7247
firmfoundation@frontiernet.net
All licensed in Illinois